Labyrinth
Limited Edition Signed Print
---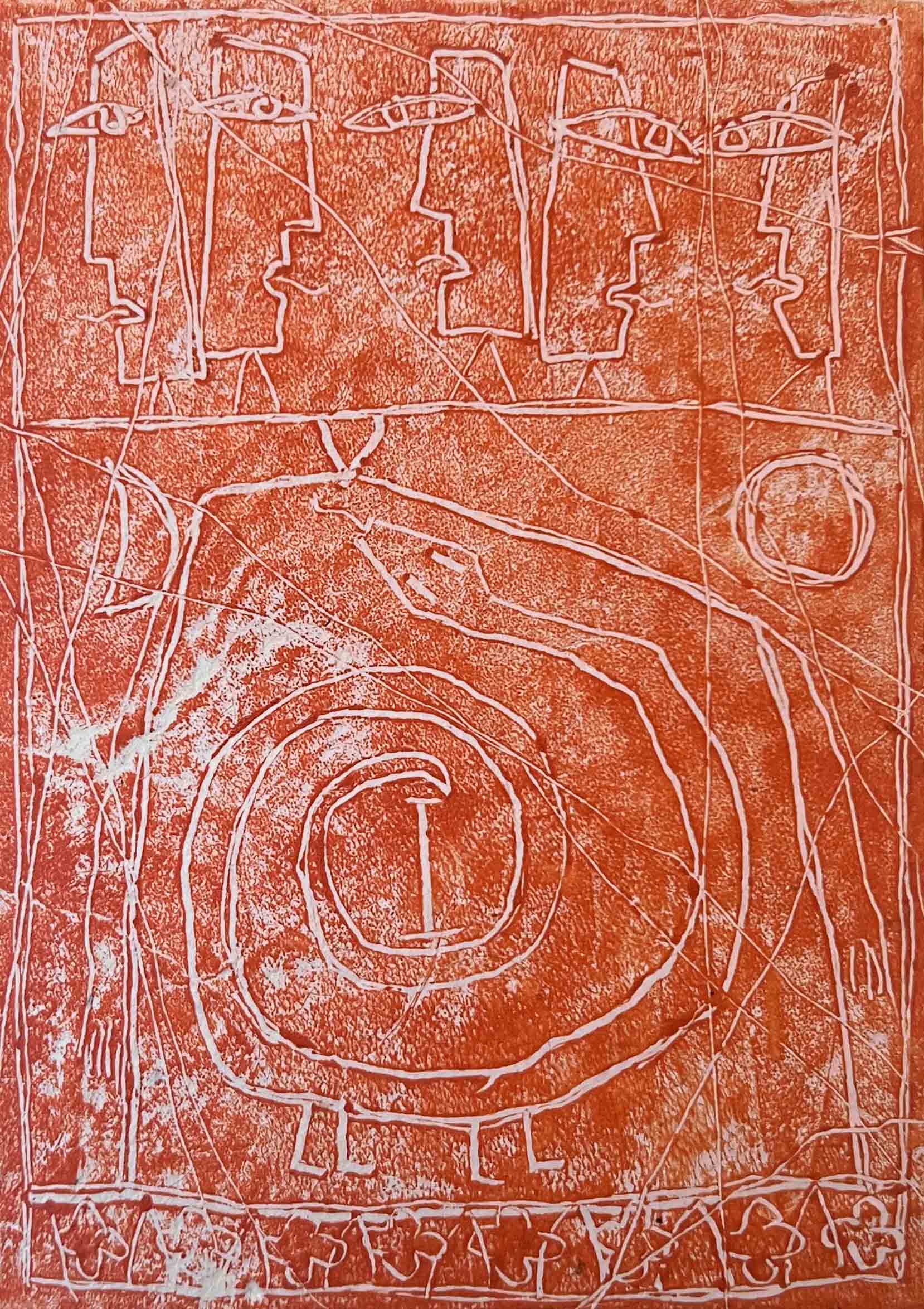 Large version click Here
Limited edition prints (500).
Signed and numbered by the artist.
Printed on handmade acid free A3 paper.
**Unframed**
Approx image size 21cmx x 31.5cm
£220 inc P&P
Please proceed to Paypal's secure server....
---
Labyrinth symbol
We find our own path within. A labyrinth is different from a maze. It has only a single path to the center and the same path back. It has appeared in many religious buildings, being a symbol for those seeking spiritual growth. The single path weaves its way to the centre, representing the challanges of life. However, the centre is attainable if you simply keep walking along the path, letting go of earthly attachments and walking mindfully. Upon arriving at the centre, you find a place of stillness and peace. The return journey now has a renewed sense of self and purpose. The experience reminds me of the Zen saying, "Before Enlightenment chop wood, carry water. After enlightenment chop wood, carry water". In the drawing I was exploring the idea that the Labyrinth is within us and upon finding its stillness and peace, we quietly return to our lives.
The one entrance of the Labyrinth can signify birth and the center signify an awareness of the sacred or enlightenment. The path to achieve this enlightenment twists and winds, but is never blocked. Once you arrive at the centre, you can return on the same path. The Labyrinth is also seen as a sign of wholeness, achieved through the circular journey from birth to rebirth. The circular nature of the labyrinth echoes patterns of sacred geometry, found in all aspects of life.
To view more paintings and drawings please click here: Home
---
Please feel free to share on Facebook
Home | Contact: